All rights reserved.All photos,graphics are the property of the above, with  the exception of the

free graphic used .And cannot be used without

written consent.  This site designed and maintained with help from Homestead and by Heartland Acres.

Copyright 2004.

This page was last updated: September 3, 2012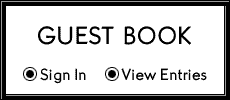 Heartland Acres

13820 David Dr.

Kearney, Mo. 64060

This is Miss Aggie.

  Yard  Manager.

Welcome to the Heartland. We would like to thank you for visiting

           the  website and give you a little history on our begining.

When George and I first met he was running bird dogs and judging

            field  trials. So , that took us to the walking horses, and trail

riding. Not long after that we bought a couple of stallions, one we

            stood at the barn, the other we started showing in the

Plantation classes.  We aquired eighty some blues on him before

            selling him. Over the years since then we started  showing

performance horses and that brings us to our last Stallion purchase.

            He is the last colt of the late great Prides Generator.

His name is Generator's Finale. He has a huge stridding  rear end                   with that natural four beat gait.        

Thanks for visiting us on the web and feel  free to call or e-mail .

             Be sure to sign the guest book  before leaving this site.

We are located just off I-35 west of Kearney, Mo. Please , feel free

             to stop by .             

                                            Thanks again,

                                 George  Craig & Sheila Hale